Thanks to the benefit of owning our own business and being able to work remotely, we decided to get rid of our place in Miami and travel the world. It's a term freshly known as being a "digital nomad."
But when we announced this plan to family and friends, the question I got repeatedly was, "What about Riles?" They were talking about our 8-year-old Maltese.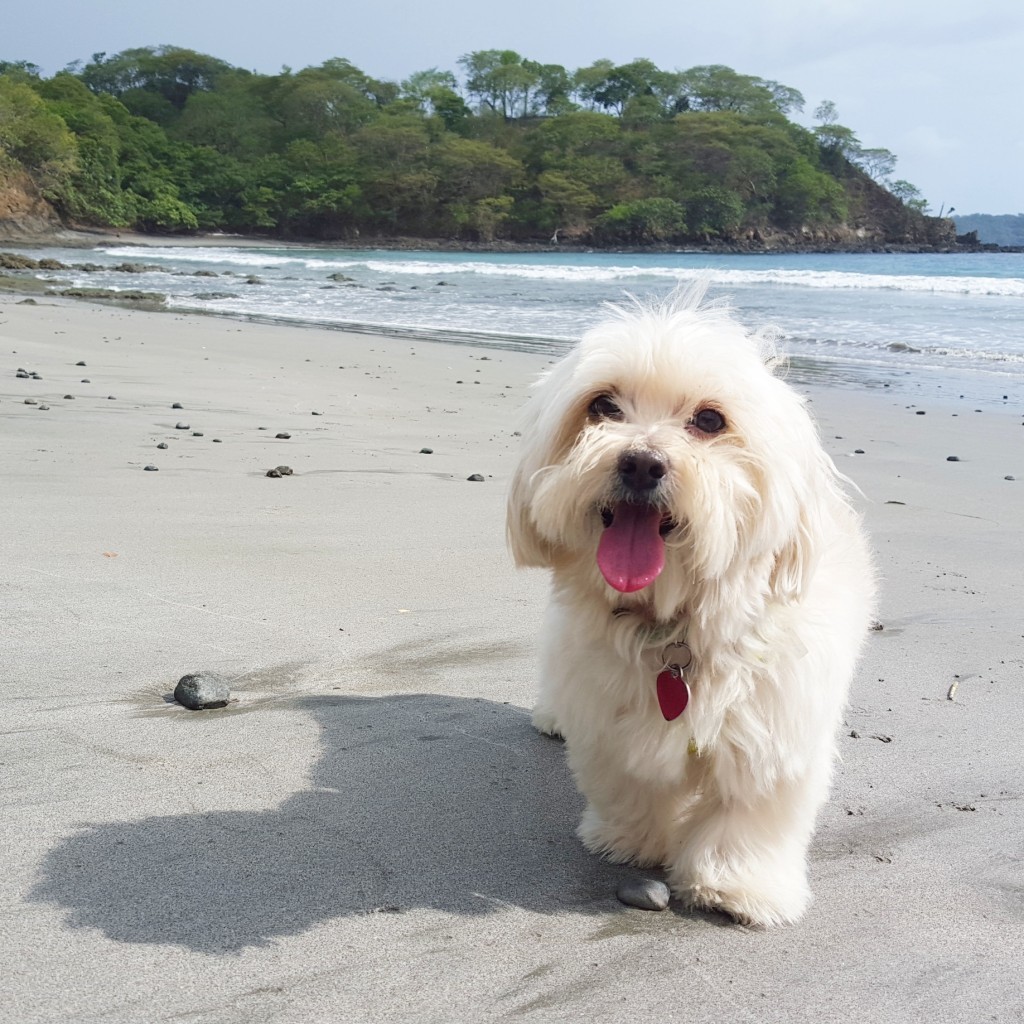 In the past nine months, he's seen more places than a lot of people have. He's been to Costa Rica, Houston, Tampa, Tallahassee, St. Pete, Miami, Austin, New Orleans, NYC, Russia and Vietnam.
Don't let the fear of leaving your pet behind stop you from seeing the world. Traveling with your pet is completely possible. Here are some tips on how I travel with my fur baby:
1. Pick destinations that do not require quarantine.
If you're traveling within the US, you have it much easier. But when you're looking to travel internationally, it gets a little more complicated.
My spoiled pup would not survive living in a cage for weeks or months at a time, so I pick countries that do not require anything other than vet approvals and vaccination records. Each country has its own rules, so be sure to look this up before you start your planning.
For a full list, click here. You can also call your vet. He or she will give you all the details.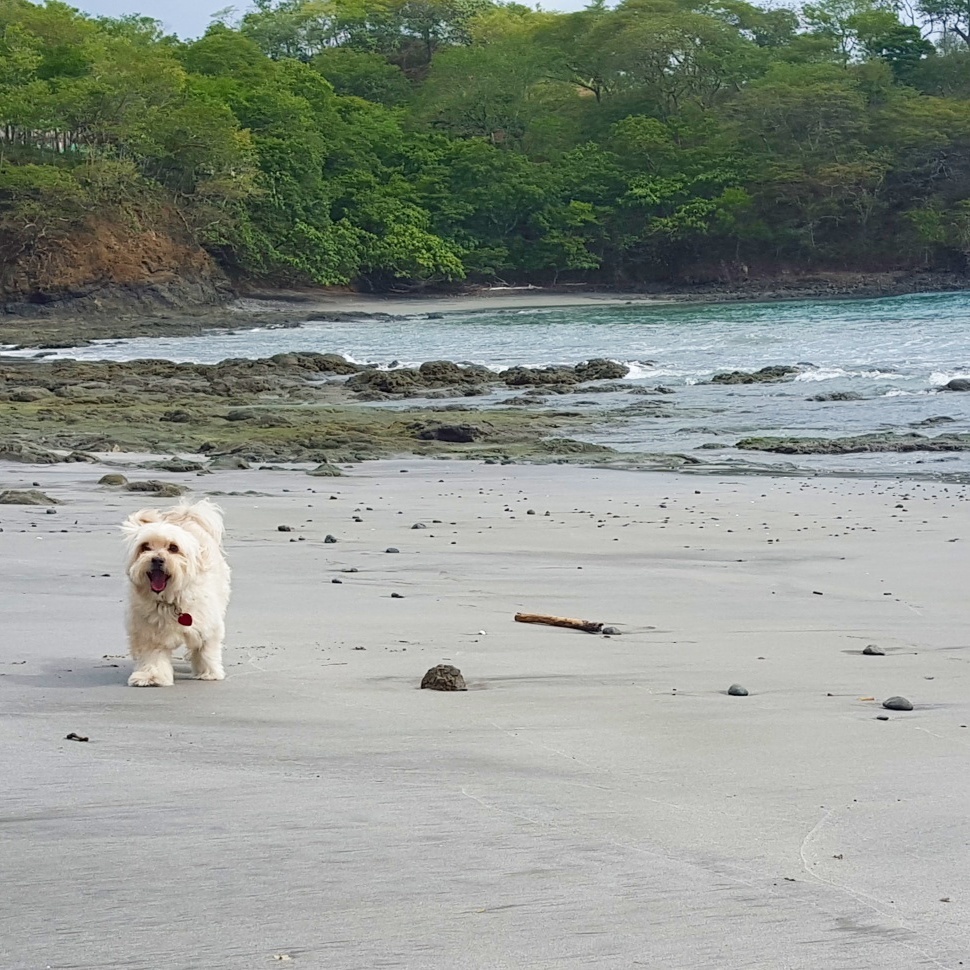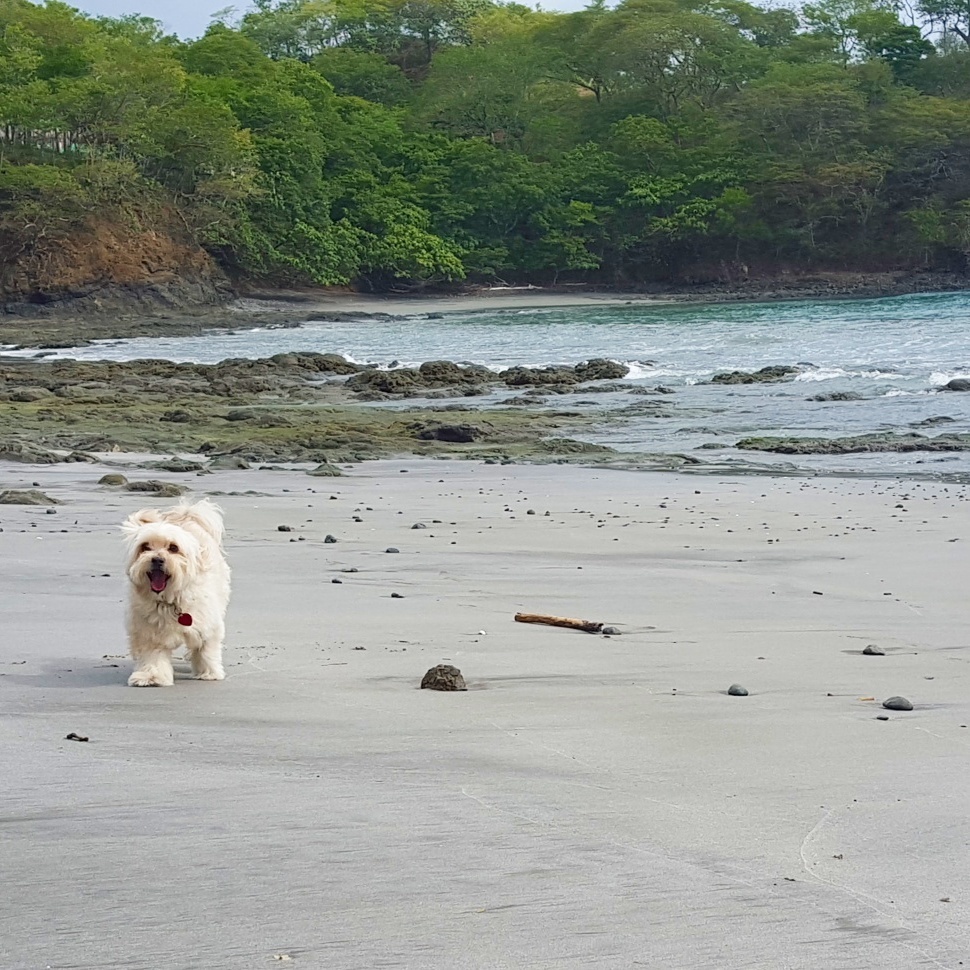 2. Book your flight with an airline that allows pets.
Riley is small enough to fit under the seat, so I look for airlines that allow pets in the cabins. So far, I've found it to be pretty stress-free on all sides. He sleeps the whole time.
No one really notices Riley, and if someone does, he or she is all smiles. (Who doesn't love a cute dog?)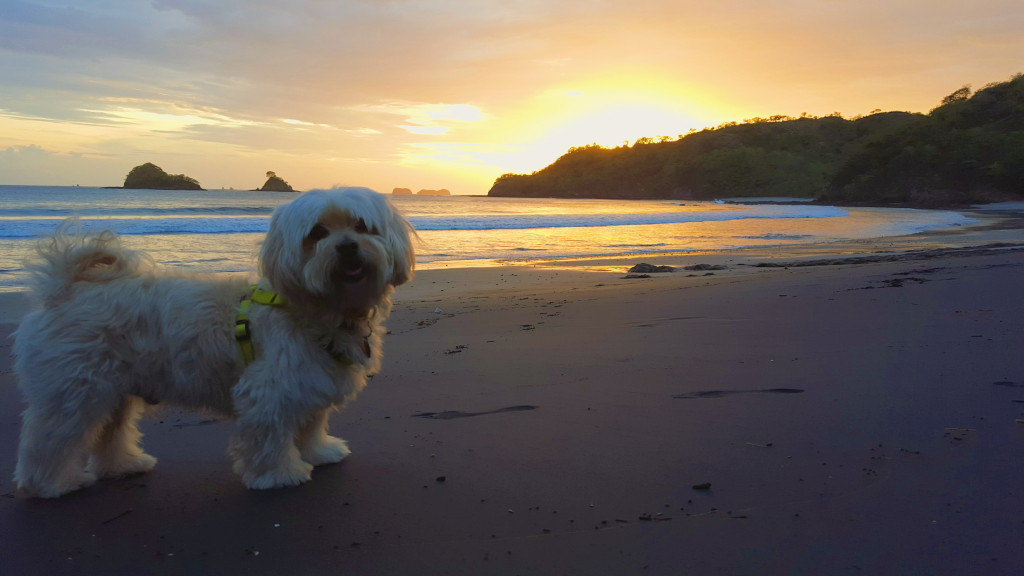 3. Talk to the airline.
Once you find an airline that allows pets, be sure to call ahead and let the company know you're traveling with a pet. Some airlines have restrictions when it comes to the number of animals they can have on a flight. This way, you'll know your pup won't be turned away.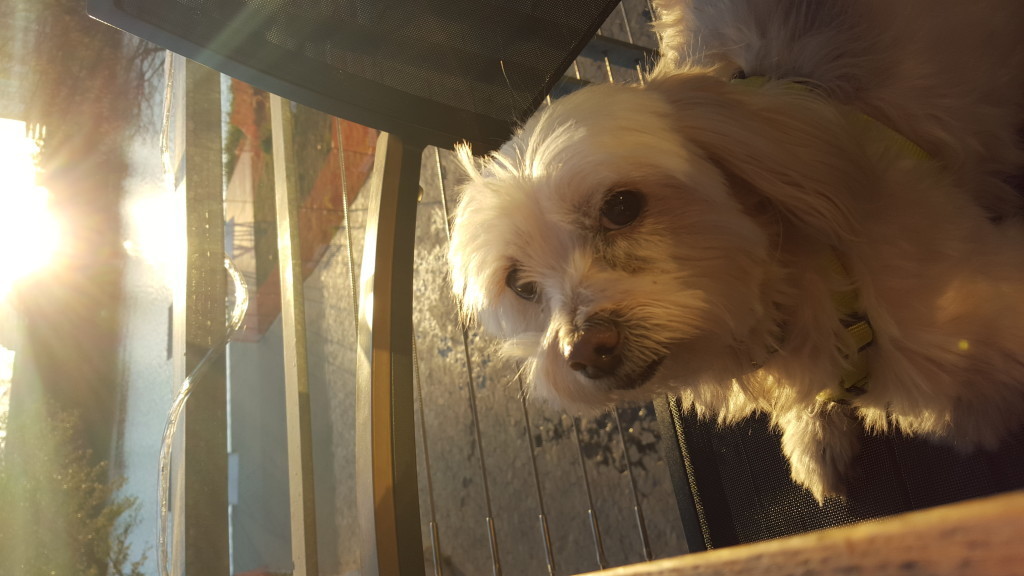 4. Get a comfy carrier.
Each airline has its own pet policy. But, the size of the carrier seems to be a universal one.
I ordered mine off Amazon, and Riley seems to love it. I catch him sleeping in there randomly. Make sure that your pet fits comfortably and that it works with the airline requirements.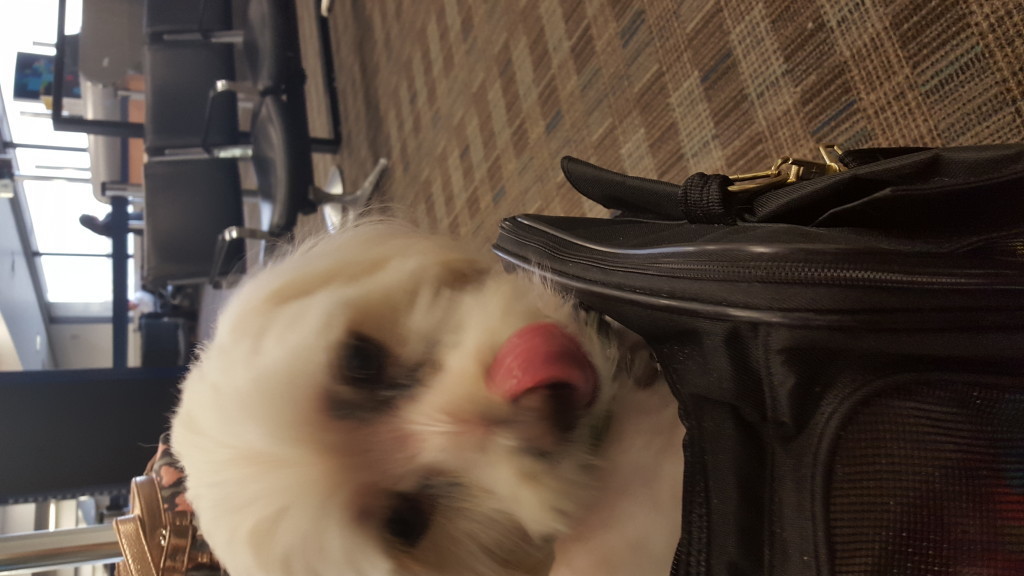 5. Visit your vet.
Your vet will be your best friend when it comes to getting your pup to travel easily. Let your vet know when and where you're going because a lot of countries require (or suggest) a couple of shots that are not routine in the US. (Lepto is one that Riley had to get for Costa Rica.)
It's also a good idea to get your pet microchipped beforehand, even if it's not required.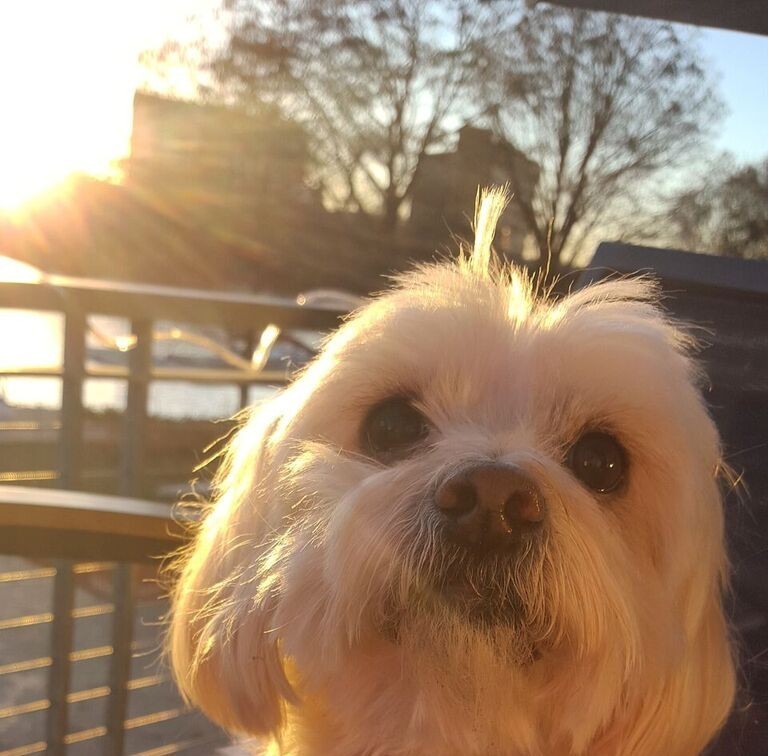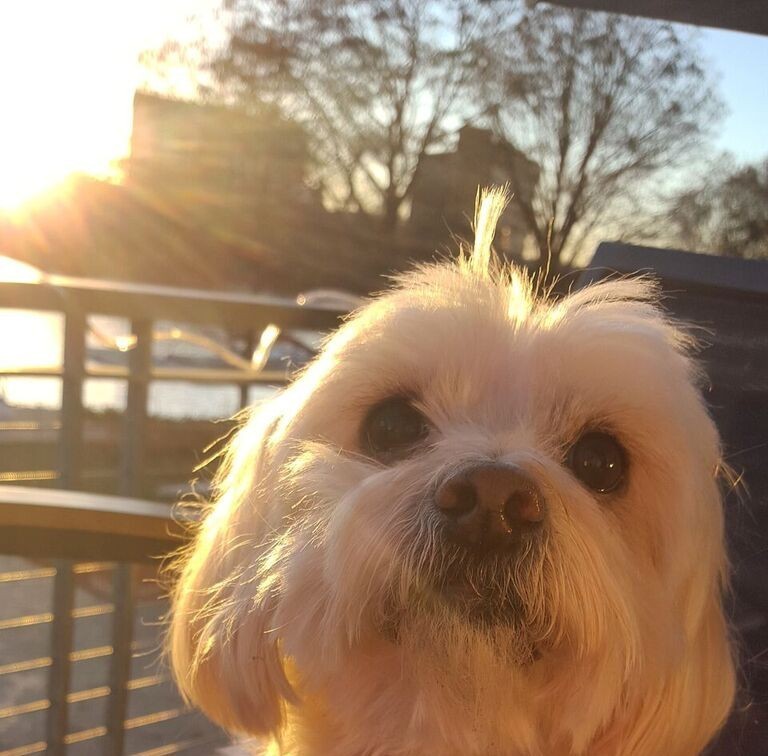 6. Book pet-friendly accommodations.
I absolutely love Airbnb. There's an easy filter for "pet-friendly" places, and I find that most people don't mind small animals.
I usually message the host beforehand, just to give him or her a heads up.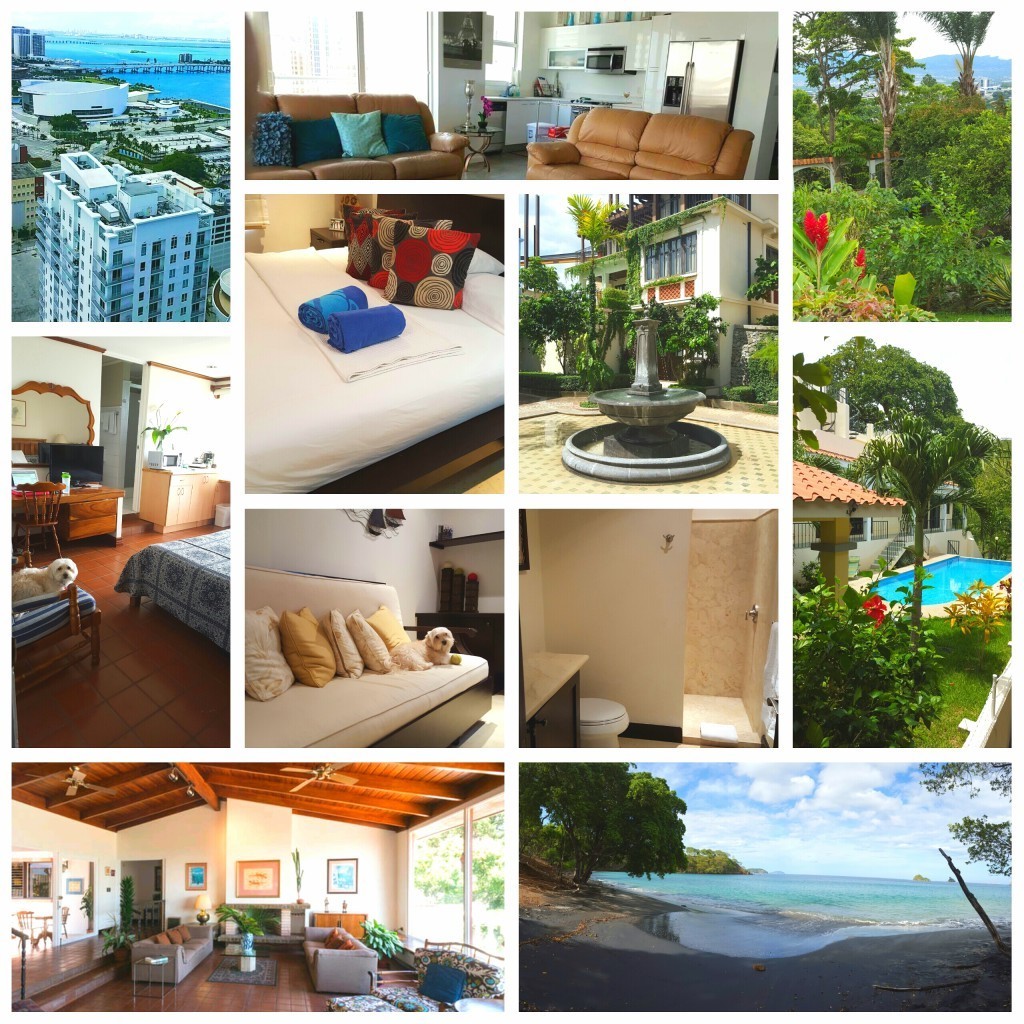 There are also a ton of pet friendly hotels! Check on their website or give them a call ahead of booking.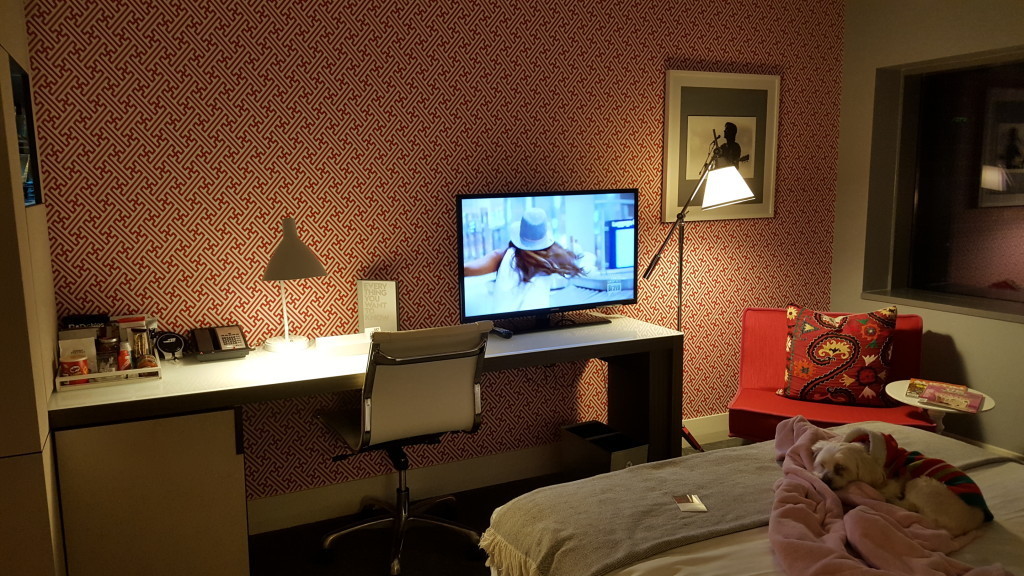 7. Get a health certificate.
You are required to get an international health certificate that has been approved by your vet and endorsed by the USDA within two weeks or 10 days of travel, depending on your international destination. It's a basic form that your vet fills out with all of your pet's vaccination records.
But beware: It's pretty pricey. After you receive the form, head over to the USDA office so that it can endorse it. Make sure to check the hours and days when it's open ahead of time. I almost missed a flight because of this.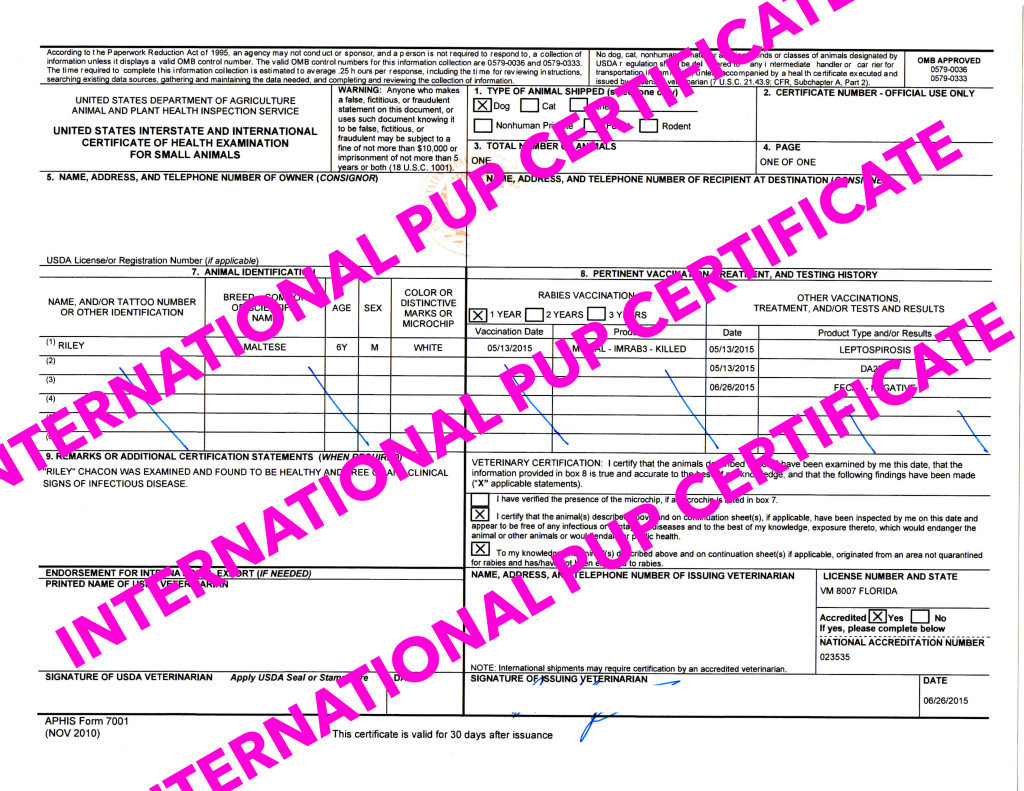 8. Make sure you have the flight essentials.
Riley tends to sleep the entire time we're traveling and then pops up once we've landed. I try to make him comfy by giving him his blanket and some familiar toys. If your dog is more anxious, talk to your vet. He or she may suggest Benadryl or another natural remedy. Don't forget food, snacks, a small bowl and water.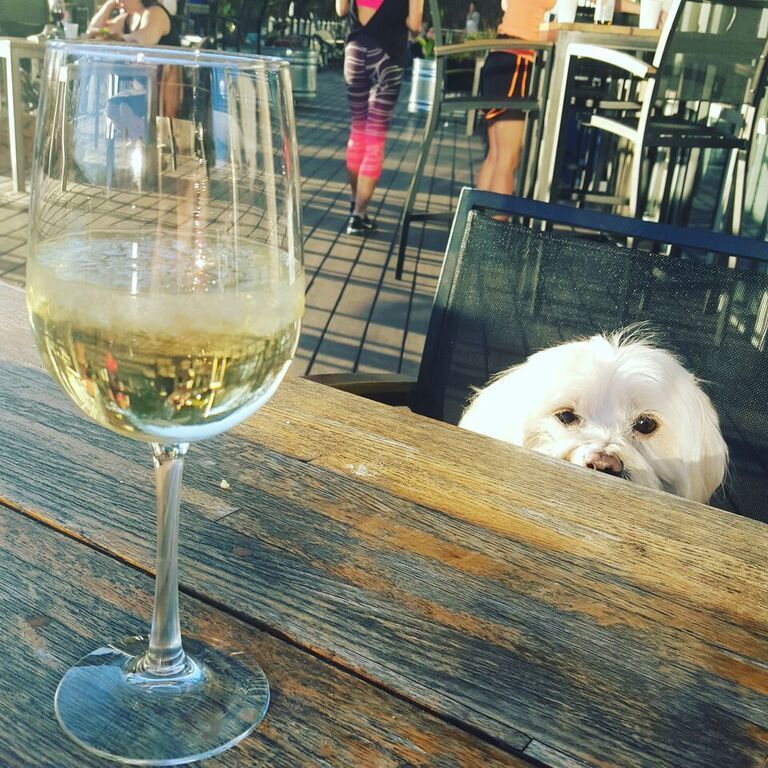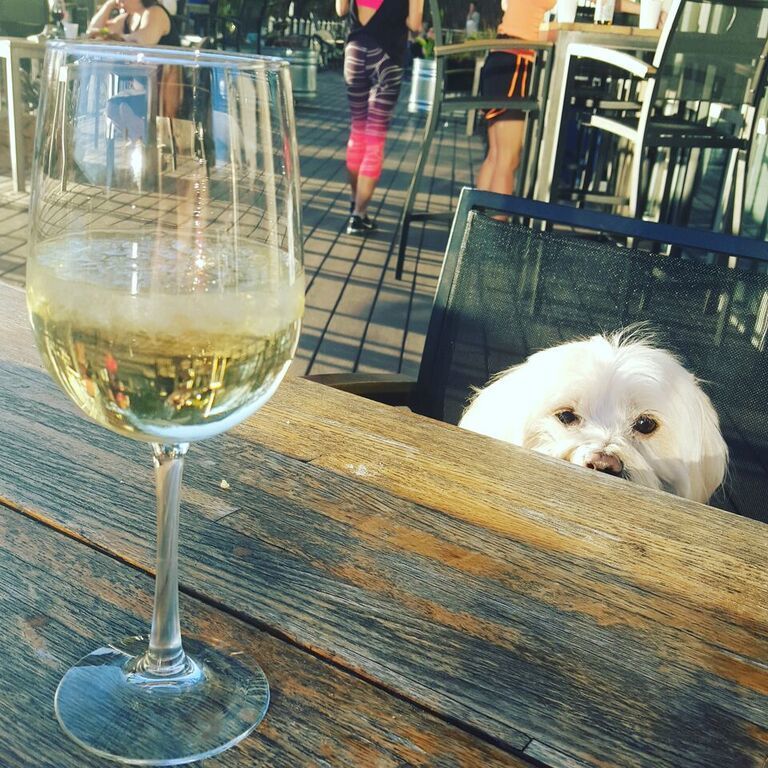 Buddy is set for travel!
Another tip for long-haul flights is to schedule red-eye flights and flights with layovers. It might be annoying to stop, but your pooch will appreciate it. He or she will sleep through the night.
It seems a little complicated, but honestly, it's a breeze. So far, the countries I've entered haven't even asked for the paperwork for the dog, but it's better to be safe than sorry.
Having my fur baby with me is worth the research. You might even discover that your pup enjoys exploring with you. Every time I start packing up my bags, Riley seems to start bouncing around. He gets excited to head out.
Wouldn't you rather be adventuring than in a house all day? In the end, the pups just want to be with you.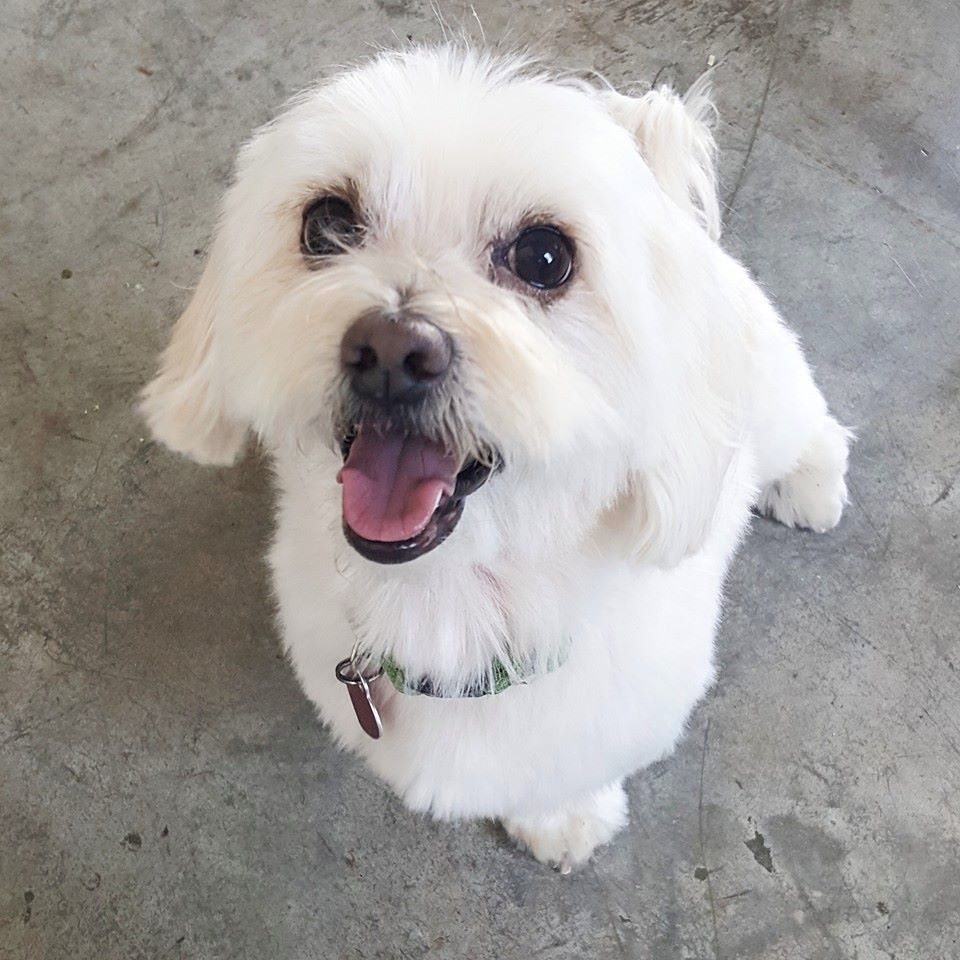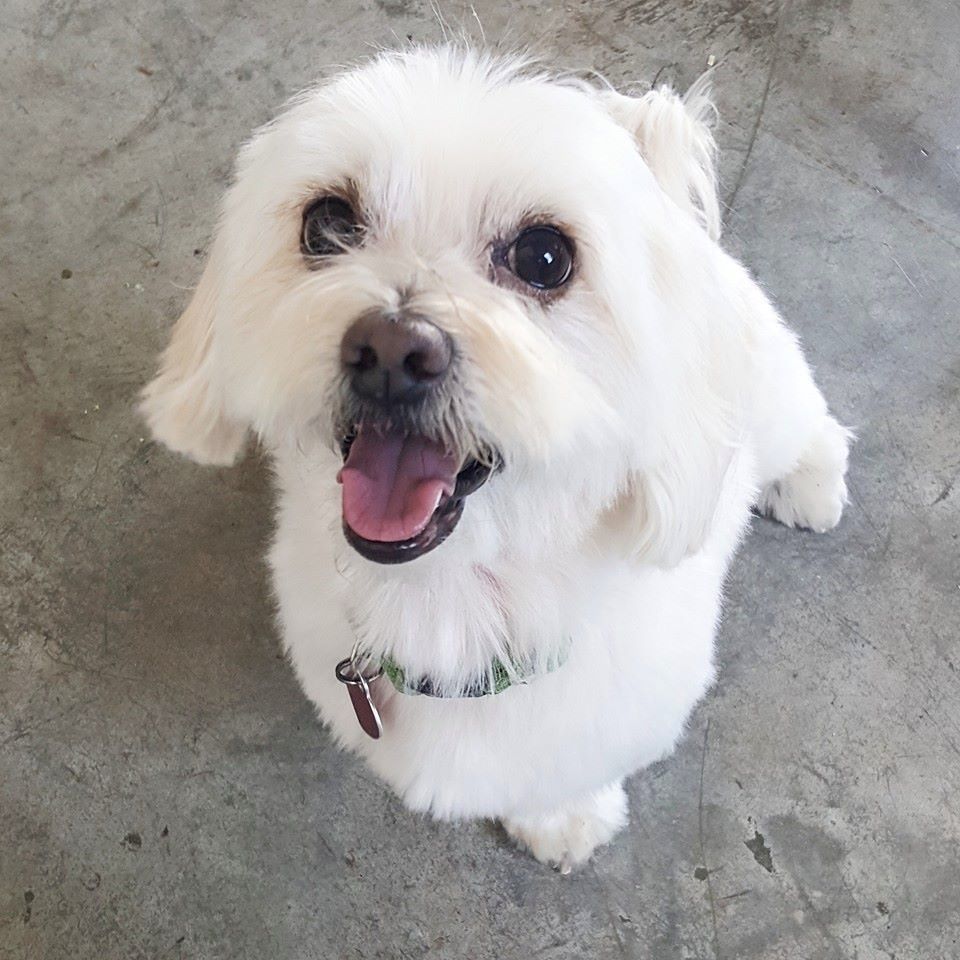 Have you ever traveled with your pet? Comment below with any tips you have!
XO, Bri